BR July/August with Me Julie!!
It's with a very heavy heart that I say this.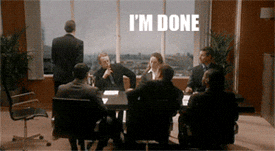 There are too many problems for me to even start. I want to rant. I want to rant hard, but what is the point? This series is not what it used to be, it is taking a direction I don't like and I don't understand. It's become repetitive and I can see where the story is going and I'm not interested in investing more of my time on that journey. I adore this genre and I am aware that a religious element has to be present, I mean Charley is the Grim Reaper, so I get that, but it just felt really contrived in this and the last book.
There were some moments that I felt engaged and could almost taste the magic that I used to find in this series but then it would all fall apart. Not even the random addition of Donovan and the bikers could save it for me.
I'm so disappointed that me, Charley and most importantly Reyes have reached the end of the road but at least I have the first 5 in this series that I can reread (maybe 6 on occasion) and just pretend like the rest don't exist.
My apologies to poor Julie, I may have ruined this book for her by the constant complaining, this is the end of our 'Charley Davidson' BR's. We need to pick another series!!