So when I actually finished this I thought 3 stars but you know what? I'm hooked. I've just started the third one and looking back I totally enjoyed this.
So first of all. Jaime Reese uses all of the words. ALL OF THEM. There is a lot of repetition and it's important to also note that these are two of the most insecure men on the planet. They constantly question the others feelz and I did lots of eye rolls but I don't care cause I liked them both (Julian more) and I did the shouting for them (and at them) thing and I got really, really into it.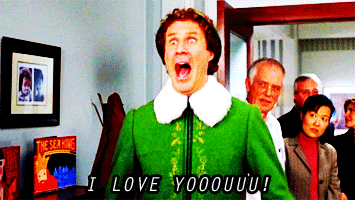 There are A LOT of 'I love you's' which kind of caused me to cringe but I also found myself all sappy faced and teary on a few occasions so I guess that's a win.
And top tip:
Jaime Reeses' website
has lots of extras like a picture of what Halfway House looks like and castings for pretty much everyone in each book. I'm a sucker for that stuff.