"He's lost." Whiskey shrugged. "I found him. If he wanders off, he wanders off, but in the meantime, we can afford to feed him."
"Don't worry about being good enough, Patrick. Just worry about being happy. Whoever makes you happy, that's who's good enough for you."
Well this was adorable. Patrick actually hurt my heart at times. The adult ADHD insight was really interesting and I adored Whiskey for how he was with Patrick when everyone else just hurt him.
The romance between them both is a slow build and it was super sweet and once things got under way it was smexy too.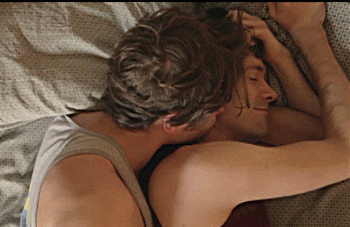 The frog plot was a lot of fun and how Patrick responded to them was really special. They calmed him and it felt like Whiskey and Fly Bait gave him that gift. So sweet.
The discovery of where the pollution was coming from was utter madness and ridiculousness and I loved it. This was only my second Amy Lane and I devoured it. I'm going to have to pick up another one very soon. I'll say it again though, the women has the potential to be very addictive.
Patrick and Whiskey finding a home is worth reading.
"Yay! Somebody wants me!"