1st read - 1 October to 4 October 2014
2nd read - 8 July to 10 July 2015
__________________________________
"One for sorrow

Two for joy

Three for a girl

Four for a boy

Five for rich

Six for poor

Seven for a bitch

Eight for a whore

Nine for funeral

Ten for a dance

Eleven for England

Twelve for France."
"Everyone can do evil. Some people can be forced to it, and some fight against it, and some don't even need an invitation."
How I describe this book?
The one with the GIANT FUCKING RATS!!!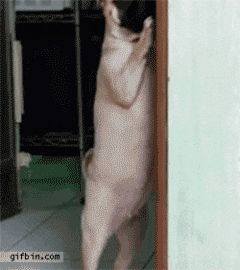 I am terrified of rats. Even typing the word makes me do that shudder thing and K.J. Charles is very descriptive in this and the rats are huge and she mentions tails (*shudder*) and I have now read it twice. This only proves, that I am in fact, a masochist.
Hate the rats. Love the mystery and the development of Stephen and Lucien's relationship and as always Merrick. This is a great addition to the series.
Lucien is one of my favourite heroes most especially because he is a historical hero who is fabulously crude and will say pretty much whatever he wants. Case and point:
"Dear me, Mr. Day. You really do love to get fucked on desks, don't you? Put you on a desk, and you're begging for it. What is so particularly exciting about desks?"
China has had a wonderful influence on the man.
My love of Merrick knows no limits and Lucien and Merrick are so much fun and they absolutely do not conform to society. Their relationship is beyond master and servant, I think it's beyond friendship or even family. There is something really beautiful about them together and each interaction they have makes me love them more and more. Their banter is also epic and cracks me up each time I read them together.
"Mr. Day didn't turn up, then?" said Merrick, homing in on his thoughts as ever.

"Been and gone."

"Came and went?"

"Oh, shut up."
Really enjoyed the addition of the Golds, Jenny and Leo. Esther is a tough nut but she loves Stephen and barring him becoming a warlock I think she would stand by him through anything.