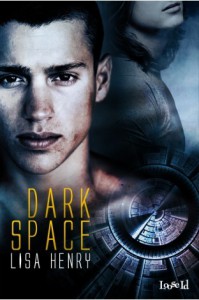 Well holy crap.
I loved it. Just loved it.
This was just a wonderful book. Everything was so clear in my mind that I might as well have been watching a movie. You know what my biggest problem is? And it's a big one. It's that I finished reading it.
Honestly there is nothing that I can fault about this book.
Brady and Cam are just wonderful characters. I loved how and why their relationship developed, that connection was just fantastic and I can't wait to see what happens next. I adored Brady, he is so strong and the world has played him such shitty hands and even though he is angry he is also brave and old beyond his years. I never once felt the age difference between him and Cam, mainly because Brady had to grow up so very fast at such a young age.
I'm crushing hard on Cam. I think it's the hair. But aside from his amazing hair it's got to do with the fact that he is also very strong and he is also very brave but he does not carry the anger that Brady carries even though he has had some horrible things happen to him as well. There is a beautiful kindness in him and the fact that he kept his humanity after four years with the Faceless is amazing. Yeah. I'm crushing hard on Cam.
Just wonderful. Read it. You will not regret it.