OMG that was awesome!! Loved it, there was actual nail biting people!! NAIL BITING!!! I do not bite my nails, it ruins my polish!!
This really had it all, fabulous characters (all of them, both good guys and bad guys), lots of drama, laugh out loud moments, heartbreaking moments, actual honest to goodness mystery and hot, hot, hot sex.
The Fox and Tucker chemistry was fabulous and I need to know what happens next. I demand that the next book be available as soon as I have finished this review. Who do I talk to?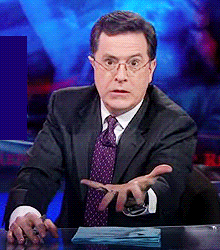 For those of you who do not like cliffhangers I'm afraid that this is one. I'm not a fan of them myself but this was worth it.
This book (particularly the start) made me feel all nostalgic about my recent holiday in NOLA. The following are a few shots from that trip that have come to mind while reading this:
French Quarter.
In slightly better shape than De le Fontaine but in my mind this is what it could be.
Not white but the lovely Snowflake made me think of the gators!!
French Quarter in the middle of thunder storm!
*sigh*