The title of this is actually a little misleading. Our hero was in fact gay before he hit a tree! It's important to be: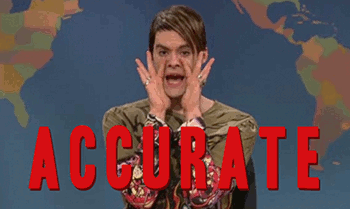 (it's not really I just like that gif)
Anyhoots!!
This is not ground breaking literature, it's silly and fun and smexy and I did find it a little sad when all was said and done. You know not getting what you want until it's too late? Trés tragic!!
*sigh*
I wonder how Jason explained the mess in the bathroom?
EDIT
I almost forgot something REALLLLLLY important. There were lovely dimples......