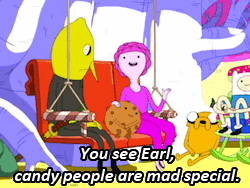 "Right now you and me are - we're a sketch. And we could be a real picture someday, with ink and oils or watercolor, and hell, we may even be a movie. But not right now."
That was ridiculous. I've all the warm fuzzies and I very much want to visit Candy Land.
I was told I would definitely cry. I definitely cried. A good deal.
But it's also so sweet and so cute and is kind of a hug in a book.
My thanks to Kat for the recommendation.