Oh I really enjoyed this, I love me some paranormal romance and this is my first M/M series in that genre. I can't wait to get stuck into this series. I suspect that Victor and Jacob are about to take over my life!!
I just loved Vic, his sense of humor is right up my alley, he made me laugh a lot but there is also a vulnerability to him that made me a little sad, I'm really looking forward to getting to know him better. I also can't wait to see how things progress with him and Jacob. Jacob is just all kinds of delicious and the two of them together is HAWT!!
The whole window scene?
The world building is not extensive but then again this is a novella so it's not long enough to go into too much detail. But I liked how psychics and PsyCop's were explained and I am looking forward to learning more about the world, I suspect we will be learning more about Heliotrope Station (Camp Hell) and I think that will give us a lot more insight to both Victor and the world of psychics.
The case was very interesting and very creepy. Once things start going on with eyes I tend to get the hibby jibbies and we get a twofer for eyes in this, with the victims having glass behind their eyelids and Vic's eyes basically bleeding!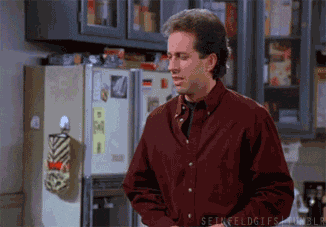 We never really find out what the whole mirror thing behind the eyelids was about actually, I'm trying not to think about it too much though so I'm happy to let it go.
I really hope to see more of Carolyn and Lisa in future books as well as I found them both really interesting and I particularly liked how Vic was with Lisa. I feel he needs to have more friends and I think she has the potential to be a good one.
The only real complaint I have was the progression of Vic and Jacob's relationship. It felt a bit rushed and there was no real communication about what was happening between them but again this is a novella so it is understandable that things will feel a little bit more rushed, it would of been nice to see more relationship development but as it stands I enjoyed when they were together and I'm sure we will see more development in the books to come.
On to 'Criss Cross'.